K+K Time Interval Counter
The time interval counter NSZ was developed by K+K to calculate the time difference between two input signals. K+K DNSZ is the expanded cascadable version allowing measurement of several input signals in comparison with a common time reference. Up to 8 different signals are possible, the achieved resolution for the time differences is 50 ps.

The devices are offered as single version (19" plug-in module) for special measurement applications (for example delay measurements) and as a complete system K+K ZFM.

K+K ZFM integrates more than one K+K DNSZ, optionally the corresponding number of K+K FXE channels and a controlling and protocolling unit. It can be used as time and frequency monitor for clock generators (typ. 1PPS / 10MHz).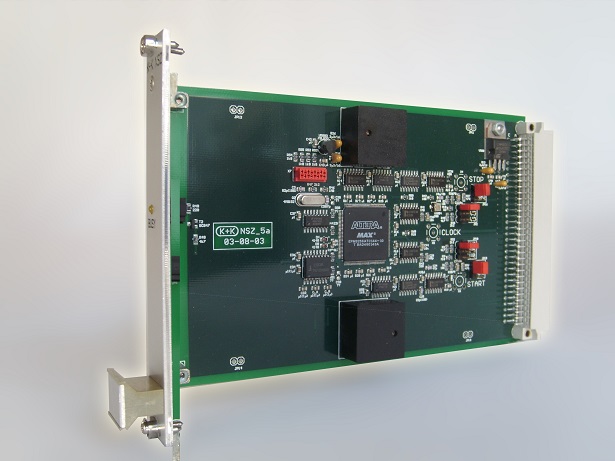 Product features:
Measures time intervals of one or more pulse input signals in comparison to a common time reference
Supervising system for up to 8 channels
Expandable up to 32 channels by modules
Time resolution 50ps
PC connection via LAN, USB or RS232
Comes complete with controlling and visualization software
Specific customer adaption possible
Find out more